I am available for commissioned work based on your photographs .  Feel free to email regarding size and prices.
9 x 12 pastel, rockey mountain mare, Neeji
"Sleep Well Doc" 9 x 11 soft pastel and pastel pencil. Ive never painting something like this before, I just sat and looked at the photo for a long time over a few days before I started. Things were going along ok, then I got to his eye. The eyes of any painting are my favorite, and his were just.....different. They were tired, far away and distant. He was ready to go. It was hard to not paint the "sparkle" that animals have.
Beautiful Bailey 9 x 12 pastel
Cowboy is a pastel, it was donated to a friends cancer benefit.
9 x 12 pastel
For Tanya Weiser after the loss of her beautiful stallion
THE RESCUE - a gelding named M&M
who was rescued from the Lowell Friday farm.
Whisper 9 x 5 pastel
Pencil sketch on charcoal paper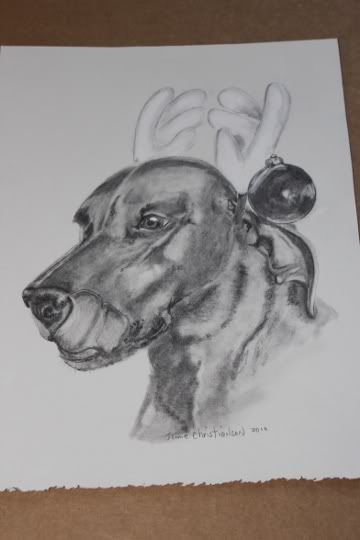 EVA AND ANNIE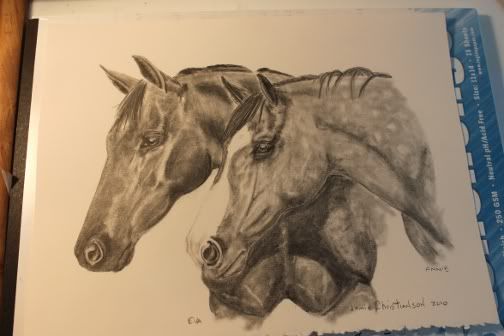 PEPPYTIME CINCO 1982 - 2010
PIZAZZED 2002 - 2010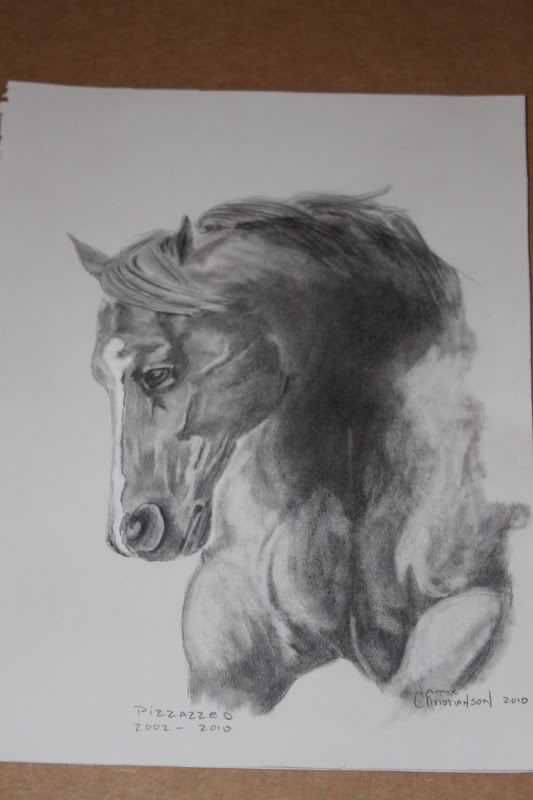 RH IMPRINTED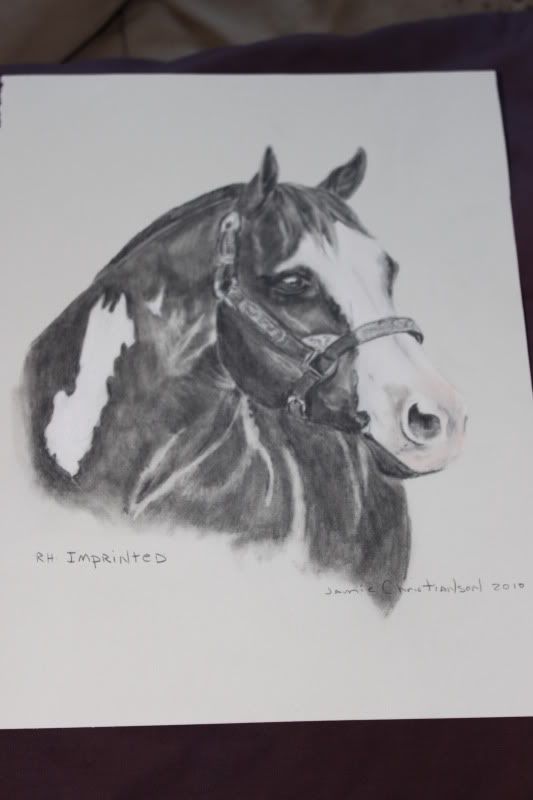 Full House - 11 x 14 acrylic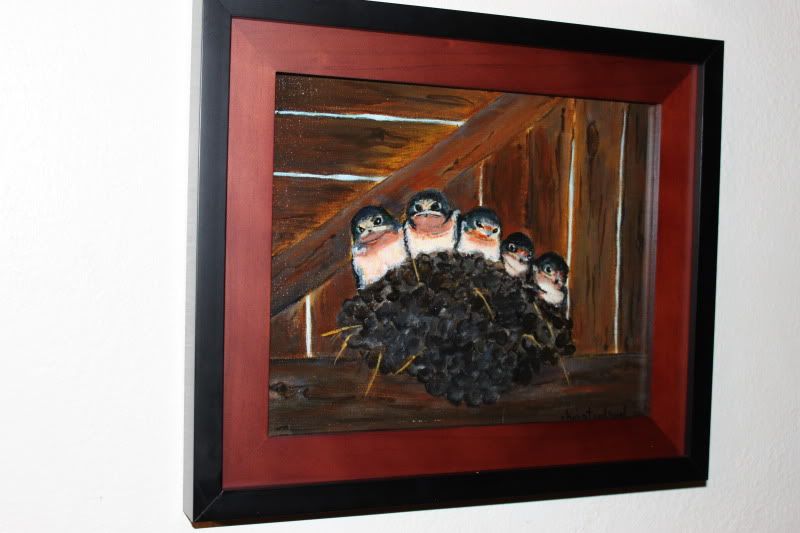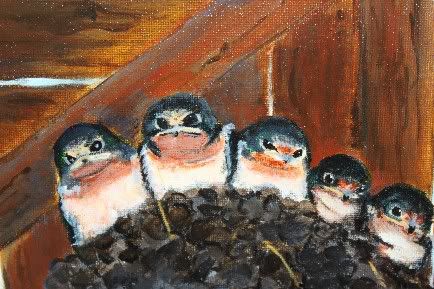 16 x 24 Acrylic on gallery wrapped canvas, varnish finish
This is a portrait of Mr. GQ, 2 x World Champion
12 x 16 acrylic on gallery stretched canvas.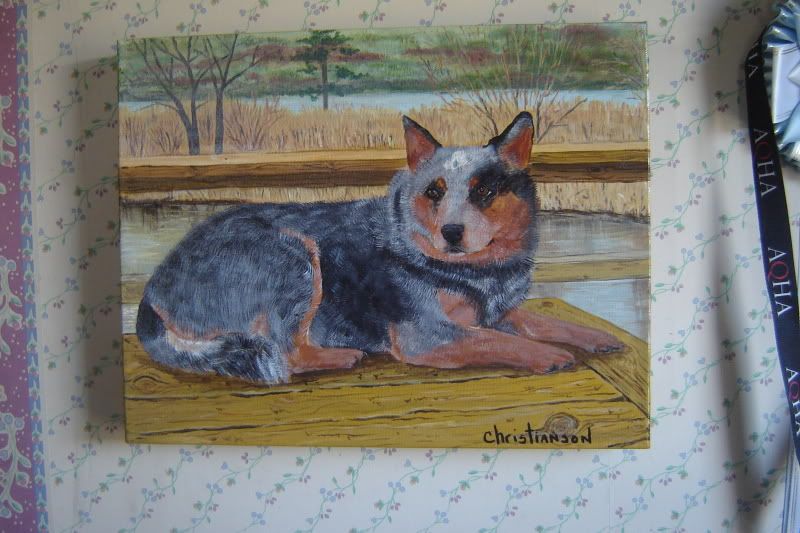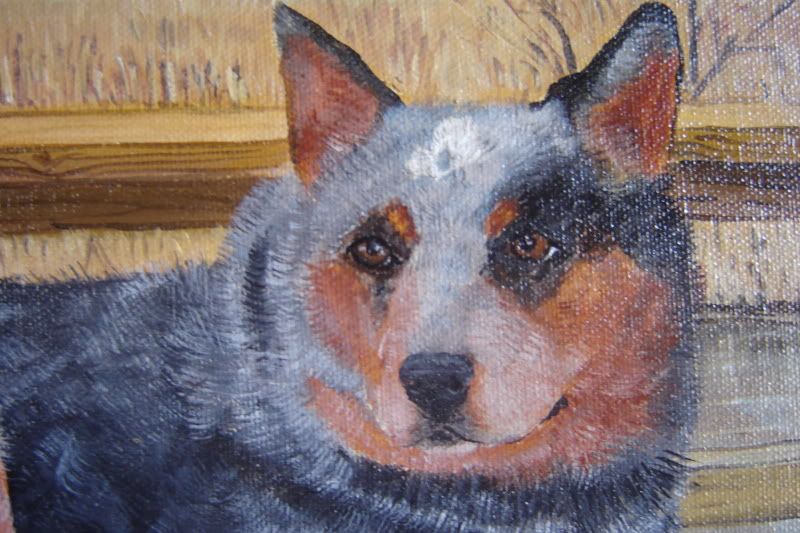 This is Scooter, 11 x 14 acrylic.
11 x 14 Acrylic Morning glory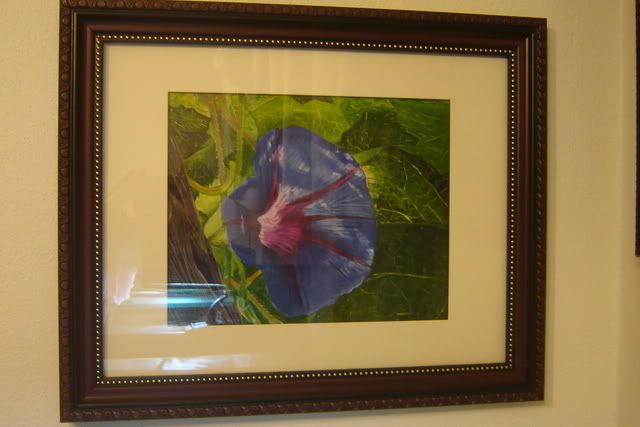 11x14 acrylic of the drive way to our family cabin.
These 2 are part of the "Cabin Series" as is the one above, which is the driveway to the cabin, this one is entitle "Heart of the Cabin."